By the end of this decade, every organization will be an
Exponential Community

.
Are you an Exponential Organization? Chat with AI-X, our ExO Bot, to find out more and how you can become an Exponential Organization. AI-X has all the knowledge that can be found in Exponential Organizations 2.0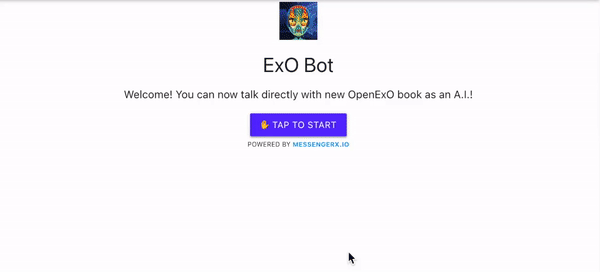 Chat with AI-X
Solve for 10X with an
exponential community
Learn, navigate and transform
with on demand experts.
Join
OpenExO is your hub to everything you need to "Solve for 10X" with other exponential individuals exploring evolving technologies and solutions. Adopted by global industry leaders, the exponential organizations EXO model allows you to rapidly transform your business and enrich your career.
Get Certified. For Individuals, Teams & Leadership
Stay On Top. Curated News From 1000's of Sources
Seek & Offer. Specialized Services
Navigate If, Why & How "X" Is Relevant To You
Rapidly Transform. Jump 3 Years in 10 Weeks With Tailored "Awake" Sessions & Consults
Are you part of an
exponential organization?
Organizations implementing the ExO Success
formula have delivered over
40x

higher shareholder returns

2.6x

better revenue growth

6.8x

higher profitablity

11.7x

better asset turnover
Brands that trust our approach
Start
exploring

and

transforming

Our network of 17,000+ exponential thought leaders, innovation coaches and disruption specialists discuss and exchange the most profound changes and ideas in the world of business.
Learn. Enrich. Earn.

PRO Benefits.
Get Certified in Exo Foundations. Unlock Your potential and access to project oppportunities.
Stay On Top With Curated News & Media Feeds from 1000's of sources.
Showcase Yourself your way with flex profiles. Earn badges, share media, showcase skills.
Engage with others without all the spam. Set requirements or even a fee for contacting you.
Find Opportunities to help transform leading companies and organiztions.
Seek, Offer & Earn anything. Advice, skills, investing, founders, gigs, careers.
10X Your Organization.

Enterprise Benefits.
Maintain Momentum with 4 Annual "Awake" Workshops & 4 Expert Consults.
Build The Right Mindset. Certify Your Teams for Transformation & Kick Off With a Bootcamp.
Go further and build out a curated news, learning & idea hub for your organization.
Navigate Evolving Tech Stay In The Know With Curated News & Research from 1000's of sources.
Who You Need When You Need Them. Attract and hire top talent for gigs, projects & careers
Solve YOUR 10X whether it's innovation, efficiency or growth. Rapidly transform your organization with custom solutions.
Learn More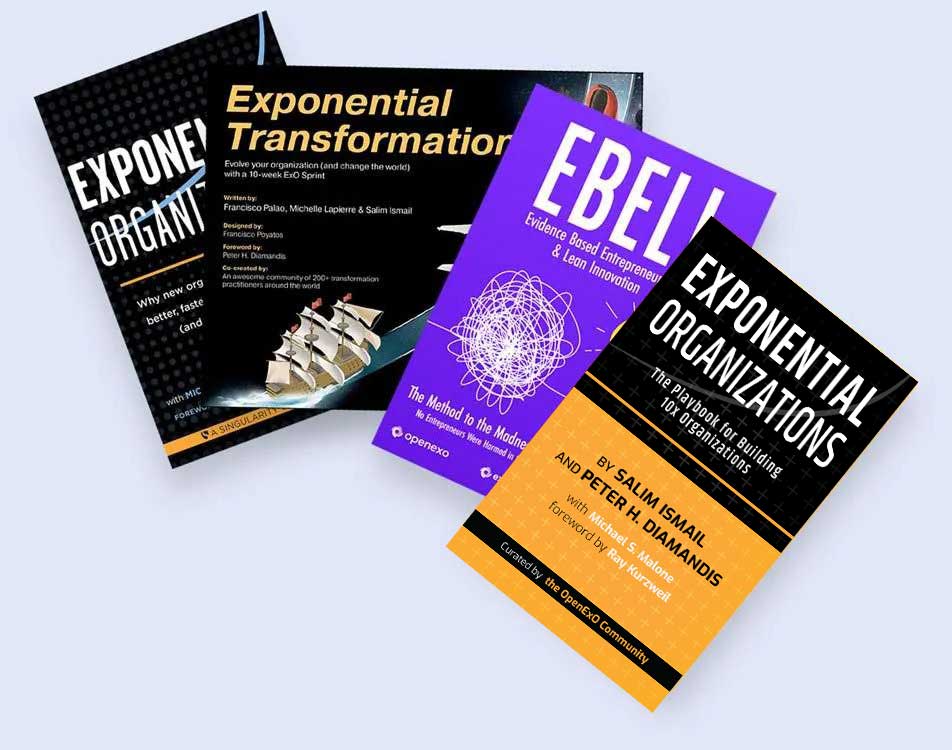 Exo Foundations Certification offers a primer on methodologies and practices relevant across industries and professionals. Further courses can prepare you for transformation in your organization and opportunities in the OpenExO marketplace. Our community has 100s of trained coaches and ambassadors ready to help you transform.